Date: Thursday, October 27, 2016
Time: 10 AM PT / 1 PM ET
It's that time again. I have been working with VARs for the last 19 years we have learned a thing or two about many of them and every few years they tend to spend $1,000's redesigning their old website and replacing it with a new fresh design. No matter what drives you to a website redesign don't miss our 10 do's and don'ts of website redesign.
Join us for our FREE webinar we will discuss the following points to prepare for your next website redesign:
Do benchmark your current metrics
Don't benchmark your results and you won't know if your website is performing or if you made mistakes you need to correct.
Do determine your goals
Don't start a redesign process without a clear understanding of your goals. Its not just about how your site looks it is more about how it works.
Do measure where your leads are coming from
Don't measure where your leads are coming from and if something breaks in the redesign you won't know where to look to fix it.
Do a clear inventory of your assets

Don't lose any popular content
Do analyze the competition
Don't ignore high performing competitor metrics, learn what they do well and what other sites link to them
Do identify your key differentiators and unique selling proposition
Don't pursue a website redesign without understanding what makes a visitor stay on your website
Do design your site around your target market
Don't ignore why customers and prospects visit your website what makes them motivated to read your content
Do optimize your site for search
Don't lose any of your most search valued pages and understand these pages drive the most traffic
Do identify calls-to-action and place them on all highly trafficked pages
Don't leave high performing pages without a clear call-to-action for the visitor to convert to a lead
Do create an ongoing content strategy
Don't just redesign your website without committing to an ongoing content strategy, i.e. start a blog, include press releases, etc. Be consistent with content publishing or your beautiful redesign is likely not to be seen by a significant number of new visitors and will most likely not meet your goals in terms of ROI.
Co-hosted by Jean-Michel Bernstein: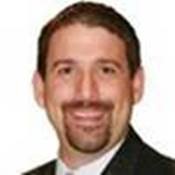 Jean-Michel Bernstein is an experienced business owner, programmer, and designer with a holistic understanding of how online and offline marketing integrate and what it takes to make effective campaigns. His understanding of marketing strategy, sales efforts and internet analytics are some of the drivers that create high-quality interactive solutions.
Emarcom is a full service, turn-key interactive marketing agency specializing in B2B and B2C digital marketing campaigns, interactive websites, email marketing and graphic design. Product offering includes desktop/tablet/mobile websites, mobile marketing, graphic/print design, online/offline integration, and WordPress website security solutions.
Interactive marketing solutions clients include financial services, automotive, transportation, hospitality, pharmaceutical, biotech, manufacturing, real estate, restaurant and retail.