4 Common Traps to Avoid When Considering a New Acumatica ERP Credit Card Processing Provider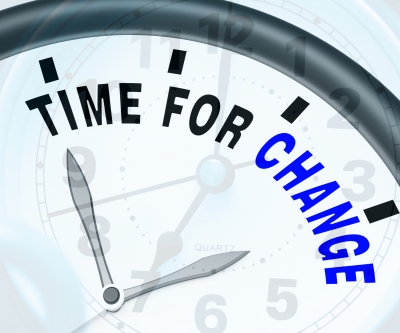 If you've ever had to find a new credit card processor, then you know there are countless moving pieces, complex terms and conditions, and scary costs in the fine print. Recently, we co-hosted a Webinar to educate people on the traps commonly seen when choosing and working with an Acumatica ERP credit card processing provider. Here are the 4 common traps to remember next time you wonder if you're paying too much to process credit cards.
Trap 1 - Asking for Your Statement Up Front
"Share your merchant statement with us and we'll tell how much you can save." Truth is, all processors ask for your merchant statement, but the best way to be absolutely sure they're giving you their lowest prices is to ask them to quote their rates first in writing. Then you can provide your statements for a deeper savings analysis once they've quoted their rates. You'll have a better negotiating position by making the processor be transparent. You can continue to negotiate from there, but now you have the upper hand.
In contrast, the folks at VIP Payments are always happy to provide their quotes to you upfront. They will ask for your statements but only after they've provided their quote in order to ensure you're getting the absolute best pricing. As well, they have access to any platform and providers you need for your specific requirements because they are your payments consultants: they watch out for your interests.
Trap 2 - Overstating Big Savings
What you're going to see a lot is grossly overstated savings. There are many ways for a processor to show you big savings. You should verify what they're promising in writing and be able to calculate the savings yourself.
In particular, pay close attention to the Level 3 savings being promised. This is often the place where processors are showing that you're going to save the most money. But sadly what you may find is that you'll be lucky to get 20 or 30 percent of your payments at Level 3 if you do a lot of business to business. Ideally, you'll want to work with somebody that provides a gateway that does interchange optimization like VIP Payments. We do not overstate the amount of Level 2 and Level 3 savings you're going to get.
Watch the full Webinar now:
Trap 3 - Leasing Your Equipment
If you need processing equipment like terminals, never ever lease them. It's the most common way for the credit card company to make money on you and lock you in for the long term. Equipment leasing is frankly more commonly seen offered by less scrupulous providers that don't really have anything else to offer you. They want you to be with them long-term and paying them every year.
Buy any equipment you may need instead. Generally, it's inexpensive. Comparatively, it's probably 100 times less costly than what you would pay if you lease it. VIP Payments offers free equipment for clients that need it, including buy one get one free if they need multiple units.
Trap 4 - Not Giving You an Annual Rate Review
Very few people even know that you can require an annual rate review from your processor. You should always request an annual rate review from your provider. Get them to review your rates to see if you can get a better deal for the next year after signing up. Do this every year. Also, always be wary of a tiered pricing structure. It's the least transparent pricing structure and it generally does not save you money.
Seek a Trusted Partner and Avoid the Traps
The other easy way to avoid all these traps is to find a trusted partner to guide you. VIP Integrated Payments (VIP) is a leading Acumatica Integrated Payments Partner and provider of integrated payment technology solutions to North American merchants, differentiated by their strategic partnerships and multiple platform model. VIP provides a broad suite of end-to-end payment solutions and superior US-based customer support. We have spent more than 25 years integrating and developing relationships and are now recognized as a trusted Acumatica payments partner.
VIP's credit card processing solutions integrate seamlessly with your Acumatica and most other ERP/accounting systems, allowing you to accept credit card payments inside your software. The integration automatically posts payments to invoices, so there's no need to go back into your program at the end of the day to reconcile your invoices or balance your general ledger. How much time could that save you every day?
Contact our experts at VIP Integrated Payments today to start saving time and money with Level 3, ERP-integrated credit card payments. You can reach VIP by phone at (888) 791-9390 ext. 101 or email info@vipintegratedpayments.com.