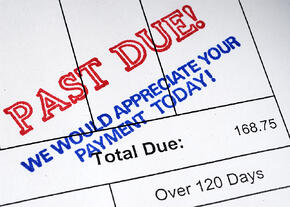 Modern CFOs understand the importance of employing technology wherever possible to gain efficiencies and increase productivity and profits. Any effort to get increase accounts receivable collection productivity is welcome if it helps increase cash flow. Key Performance Indicators (KPIs) are important for accounts receivable management to monitor collection performance and respond to collection issues. Accounts receivable management KPIs provide you with the data you need to manage the cash flow with fewer surprises.
Most ERP systems do not offer optimal collections functionality. Managing KPIs manually is difficult with all the data points to capture and track over time. Spreadsheets are not equipped to track the information, documents, correspondence, and workflow processes. It is nearly impossible to measure progress and make decisions by manually tracking KPIs.
Our upcoming blogs will review 3 steps to start measuring smart KPIs with the right strategy, metrics, and automation tools.
Step 1 - How to Build an Accounts Receivable KPIs Strategy
Step 2 - What Accounts Receivable KPIs Metrics to Measure
Step 3 - Why Implement Accounts Receivable KPIs Automation
Establishing an A/R and collections strategy with standards and practices before setting up metrics and procedures will help ensure your organization gets paid faster, does not miss details, minimizes angst among customers and employees, and maximizes revenue. Your cash flow will improve once sales, credit, and collections can easily check the status of accounts, invoices, and related collections communications. In our experience, customers that implement A/R software realize the ROI (return on investment) in 2 to 3 months:
Reduce DSO (days sales outstanding) by 25%
Reduce bad debt by 20%
Increase collections efficiency by 30%
Increase cash flow by 22%
Download this free A/R collections guide for expert tips, tactics and templates, best practices, and industry benchmarks.
Get Started with collect-IT by Dynavistics
Accounts receivable and collections professionals turn to us for our expertise for developing and implementing collection strategies and solutions. We help transform businesses across a wide variety of industries including wholesale, distribution, food & beverage, and professional services.
"collect-IT has 100% changed the way we work and has played a big part in supporting the growth of the company. Without collect-IT, it would have been nearly impossible to keep up with collection demands for the growing number of clients."
Equipment Distribution Company Tampa, FL
collect-IT gives you everything you need to manage accounts receivable, control credit and detect potential issues in one powerful collections dashboard. collect-IT is an easy to use, flexible and robust solution for small and medium-sized businesses looking to increase cash flow and convert it to working capital to grow the business. collect-IT provides you with the tools and insights to manage collections, analyze trends and ensure that your customers pay on time, every time.
Develop a collections strategy with customizable options
Schedule automated emails
Attach invoices or statements to emails
Templates for collection correspondence letters
Calendar and task list functions
Audit trail for the entire collections process
If you are interested in learning more about collect-IT, accounts receivable KPIs, and how to increase cash flow using technology contact us. Speak with our Dynavistics Sales team at 813.642.7230 ext. 409 or email.
More Accounts Receivables Articles